Dr. Brent D. Beal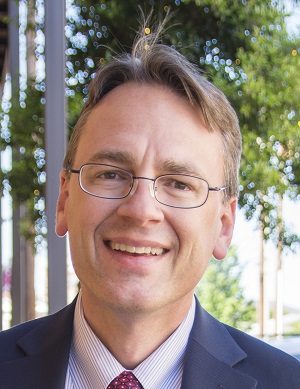 Professor of Management
Soules College of Business
The University of Texas at Tyler
bbeal@uttyler.edu | www.uttyler.edu/cbt
936-250-1475
Degrees
Ph.D. in Management, Texas A&M University, 2001
B.A. English, Brigham Young University, 1994
B.A. Spanish Translation, Brigham Young University, 1994
Teaching and Research Interests
I teach strategic management in the College of Business and Technology at The University of Texas at Tyler. My research focuses on corporate social responsibility (CSR), value creation, strategic management, and economic markets. I'm currently examining the relationship between the foundational narratives and dominant logics of the field of strategic management and systemic or macro-level value creation. I use value creation as a conceptual framework to theorize about the social (ir)responsibility of different strategic management assumptions and prescriptions. I'm also interested in the impact over time of the application of strategic management theory on the balance of macroeconomic value flows between households, firms, and government, and how changes in these value flows have contributed to increasing income and wealth inequality.
In addition, I research and write about school choice and the increasing marketization of K-12 education. I also write teaching cases that illustrate the socially constructed nature of economic markets and the prevalence of different kinds of market failure. I have published articles on topics as diverse as fair trade, brand communities, the college textbook market, and Mormonism.
I've published articles in the Academy of Management Journal, Journal of Business Ethics, Journal of Management, Journal of Philosophical Economics, Business Horizons, Journal of Managerial Issues, Case Research Journal, Business Case Journal, and Journal of Case Studies.
I recently published a book on corporate social responsiblity: Corporate social responsibility: Definition, core issues, and recent developments (Thousand Oaks, CA: SAGE Publications Inc., ISBN: 9781452291567).
Biography
I joined the faculty at UT Tyler at the start of the Fall 2010 semester. I received my Ph.D. from Texas A&M University in College Station, TX in 2001. From 2001 to 2008, I was an Assistant Professor of Management at Louisiana State University (LSU) in Baton Rouge, LA.  From 2008 to 2010, I ran a consulting company and was a Visiting Assistant Professor at McNeese State University in Lake Charles, LA. I am a member of the Academy of Management.